Posts for tag: pregnancy
By Sandusky and Lexington Dental Care
May 01, 2016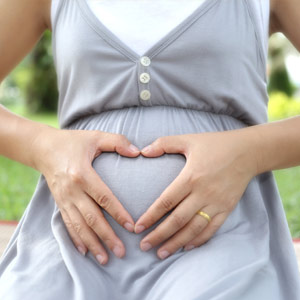 If you're pregnant, you may find yourself pondering decisions you didn't have to think about before. Should you have that glass of wine… or skip it, because of the alcohol; go for the sushi… or avoid uncooked foods; take the pain reliever… or live with the headache. And if you have a toothache — or even if you're overdue for a checkup and a cleaning — you may also be wondering whether having dental treatment (especially treatment that might involve local anesthetics) is safe for you and your developing baby.
Fortunately, a study that recently appeared in the Journal of the American Dental Association (JADA) should let expectant moms breathe a little easier. The research concludes that it's safe for pregnant women to undergo dental treatment, including procedures that use local anesthetics.
And that's good news indeed, because while maintaining good oral health during pregnancy is critical for the developing baby, many expectant moms experience problems during this period.  Some common issues include a higher risk of tooth decay due to increased carbohydrate consumption, and sore or bleeding gums from a condition called pregnancy gingivitis.
According to the study's lead author, Aharon Hagai, D.M.D., "[Pregnancy] is a crucial period of time in a woman's life, and maintaining oral health is directly related to good overall health." Yet, as Dr. Hagai notes, pregnant women sometimes avoid the dentist even if they have a problem. So his team set out to determine whether having dental treatment with anesthesia affected the outcome of pregnancies. They compared a total of 1,004 women, some of whom had dental treatment with local anesthesia, and some who did not.
The research showed there was no significant difference between the two groups. This applied in terms of both major medical problems (such as cleft palate, heart defects or cerebral palsy) and other issues, including low birth weight and preterm delivery. Dr. Hagai summed it up this way: "We aimed to determine if there was a significant risk associated with dental treatment with anesthesia and pregnancy outcomes. We did not find any."
So if you're pregnant, there's one less thing to worry about. Go ahead and schedule your routine dental check up — and remember that it is particularly important to have cleanings during pregnancy. Â If you experience changes in your oral health, don't hesitate to come in for an office visit and cleaning; that way, you can make sure your hormonal changes are not playing havoc with your gums. There is an old saying in some cultures that for every child a woman has, she loses a tooth. Don't let that happen to you.
If you have questions about oral health and pregnancy, please call our office to schedule a consultation. You can read more in the Dear Doctor magazine article "Expectant Mothers: Dental facts you need to know" and "Pregnancy and Oral Health."
By Sandusky and Lexington Dental Care
June 13, 2013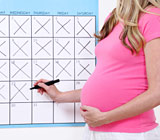 Every pregnant woman knows that her body will go through a series of profound changes as it's making a new life. Along with the alterations in overall size and changes in eating and sleeping patterns, pregnancy also affects the teeth and gums. Here are some answers to common questions women may have about oral health during pregnancy.
1) What's the most important thing I can do for my baby's oral health?
Maintain your own dental and general health! Eat a healthy and balanced diet — it provides the nutrients, vitamins and minerals needed for proper development of your baby's teeth and bones. While food cravings and aversions are common, try to at least limit your intake of sugary snacks to mealtimes. Don't neglect the good habits of brushing, flossing, and seeing your dentist regularly. This will help minimize the possibility of tooth decay or gum disease.
2) Does pregnancy make me more susceptible to gum disease?
Yes. "Pregnancy gingivitis" ("gingival" – gum tissue; "it is" – inflammation of) may develop from the second to the eighth month. This is mostly due to elevated hormone levels. In the presence of gum disease, pregnancy hormones may stimulate the production of prostaglandins, which cause inflammation of gum tissues. Occasionally, benign growths called "pregnancy tumors" may also appear on the gums during the second trimester. If they don't resolve themselves, these may be surgically removed after the baby is born.
3) With all my other concerns right now, why is the health of my teeth and gums so important?
Several studies have shown a link between periodontal (gum) disease, pre-term delivery and low birth weight — conditions which put some newborns at greater risk for health complications. There's also a correlation between more severe periodontal disease and an increased rate of pre-eclampsia, a potentially serious condition. But treating periodontal disease decreases the level of inflammation-causing prostaglandins. That's one reason why you should come into our office for an evaluation as soon as you know you're expecting.
4) Is it safe to get dental treatments while I'm pregnant?
Dental examinations and routine treatment during pregnancy is generally safe for both mom and baby. If you need non-urgent dental care, it may be most comfortable in the first five months of pregnancy. Situations requiring urgent care are managed as they arise, to treat pain and infection and to reduce stress to the developing fetus. Under the watchful eye of your dentist, it's possible to have anesthesia, X-rays and dental medications (if needed) without undue risk. So don't let worries about dental treatments keep you from coming in for a check-up!
If you would like more information about pregnancy and oral health, please contact us or schedule an appointment for a consultation. You can also learn more about this topic by reading the Dear Doctor magazine articles "Pregnancy and Oral Health," and "Expectant Mothers."