Posts for: April, 2018
By Sandusky and Lexington Dental Care
April 12, 2018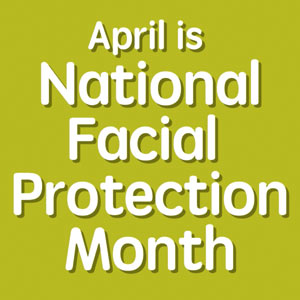 Dental injuries result in thousands of visits to the emergency room every year, and many of these injuries occur while engaging in sports and recreational activities. Whether playing on an organized team or joining a spontaneous game with friends, athletes are much more likely to suffer a dental injury when not wearing a mouthguard. Five national dental organizations have joined together for National Facial Protection Month to urge athletes to use a mouthguard during both practice and games.
The American Dental Association and the Academy for Sports Dentistry recommend using mouthguards for over 30 sporting activities. While it comes as no surprise that mouthguards are recommended for football, hockey and basketball, the list also includes many activities that may not immediately come to mind—among them, surfing, ultimate frisbee, skateboarding, volleyball, skiing and bicycle riding.
In short, it's wise to protect your smile while participating in any activity where your teeth may make contact with a hard surface. A properly fitted mouthguard can prevent injuries to the teeth, mouth and jaw, and may even help protect against head and neck injuries. Even those who participate in casual recreational activities should consider a mouthguard as an insurance policy against future pain and expense.
There are three types of mouthguards: a stock mouthguard that is bought ready to use from your neighborhood store, the "boil-and-bite" type that is formed to the mouth after being softened in hot water, and a custom-made mouthguard that is available from the dental office. Although any mouthguard is better than no protection at all, the best protection and most comfortable fit comes from a mouthguard that is custom-made by your dentist.
If you have questions about preventing dental injuries, please contact our office or schedule a consultation. You can learn more in the Dear Doctor magazine articles "Athletic Mouthguards" and "The Field-Side Guide to Dental Injuries."
By Sandusky and Lexington Dental Care
April 04, 2018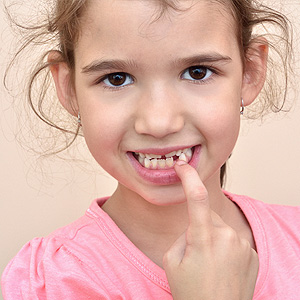 Watching your newborn develop into a toddler, then an elementary schooler, a teenager, and finally an adult is one of the most exciting and rewarding experiences there is. Throughout the years, you'll note the passing of many physical milestones — including changes that involve the coming and going of primary and permanent teeth. Here are some answers to frequently asked questions about children's dental development.
When will I see my baby's first tooth come in?
The two lower front teeth usually erupt (emerge from the gums) together, between the ages of 6 and 10 months. But your baby's teeth may come earlier or later. Some babies are even born with teeth! You will know the first tooth is about to come in if you see signs of teething, such as irritability and a lot of drooling. The last of the 20 baby teeth to come in are the 2-year molars, so named for the age at which they erupt.
When do kids start to lose their baby teeth?
Baby teeth are generally lost in the same order in which they appeared, starting with the lower front teeth around age 6. Children will continue to lose their primary teeth until around age 12.
What makes baby teeth fall out?
Pressure from the emerging permanent tooth below the gum will cause the roots of the baby tooth to break down or "resorb" little by little. As more of the root structure disappears, the primary tooth loses its anchorage in the jawbone and falls out.
When will I know if my child needs braces?
Bite problems (malocclusions) usually become apparent when a child has a mixture of primary and permanent teeth, around age 6-8. Certain malocclusions are easier to treat while a child's jaw is still growing, before puberty is reached. Using appliances designed for this purpose, orthodontists can actually influence the growth and development of a child's jaw — to make more room for crowded teeth, for example. We can discuss interceptive orthodontics more fully with you at your child's next appointment.
When do wisdom teeth come in and why do they cause problems?
Wisdom teeth (also called third molars) usually come in between the ages of 17 and 25. By that time, there may not be enough room in the jaw to accommodate them — or they may be positioned to come in at an angle instead of vertically. Either of these situations can cause them to push against the roots of a neighboring tooth and become trapped beneath the gum, which is known as impaction. An impacted wisdom tooth may lead to an infection or damage to adjacent healthy teeth. That it is why it is important for developing wisdom teeth to be monitored regularly at the dental office.
If you have additional questions about your child's dental development, please contact us or schedule a consultation. You can also learn more by reading the Dear Doctor magazine articles "Losing a Baby Tooth" and "The Importance of Baby Teeth."